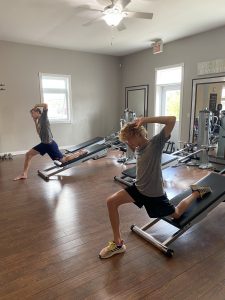 Wednesdays 600pm – 650pm (50min)
September 20th – December 6th
12 week session $120+ HST
This 12 week session will build strength, speed and confidence for young athlete. Drills and skills to maximize mobility and flexibility will complete this 50 minute session of dry-land conditioning. Limited space.
Looking forward to this session
Kym, Rob & Ang
Please email kym@mindfulmovements.ca if you are interested in joining mid way through this session.