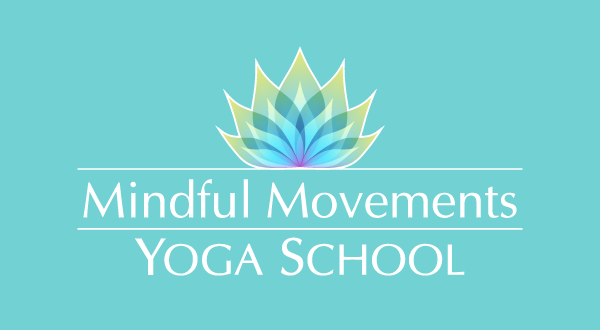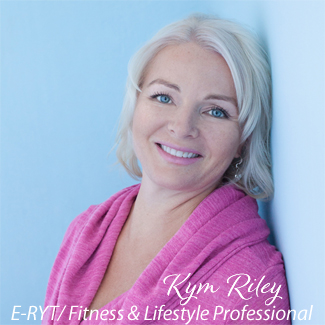 NEXT TRAINING BEGINS… SEPTEMBER 2022



200 HOUR YOGA ALLIANCE
REGISTERED YOGA TEACHER TRAINING
with Kym Riley, E-RYT
Yoga Teacher Training is for you if you love yoga and want to…
• Take a journey of self-discovery
• Deepen your practice and understanding of yoga
• Become involved in the yoga teaching community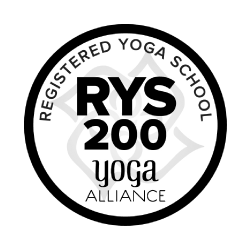 In Person Learning
Sept. 2022 – Jan. 2023
Mindful Movements Studio
NEW
Online Learning
Begin anytime. Work through modules at your own pace.
REGISTER NOW – Space is Limited
Mindful Movements Yoga School
2020 Graduates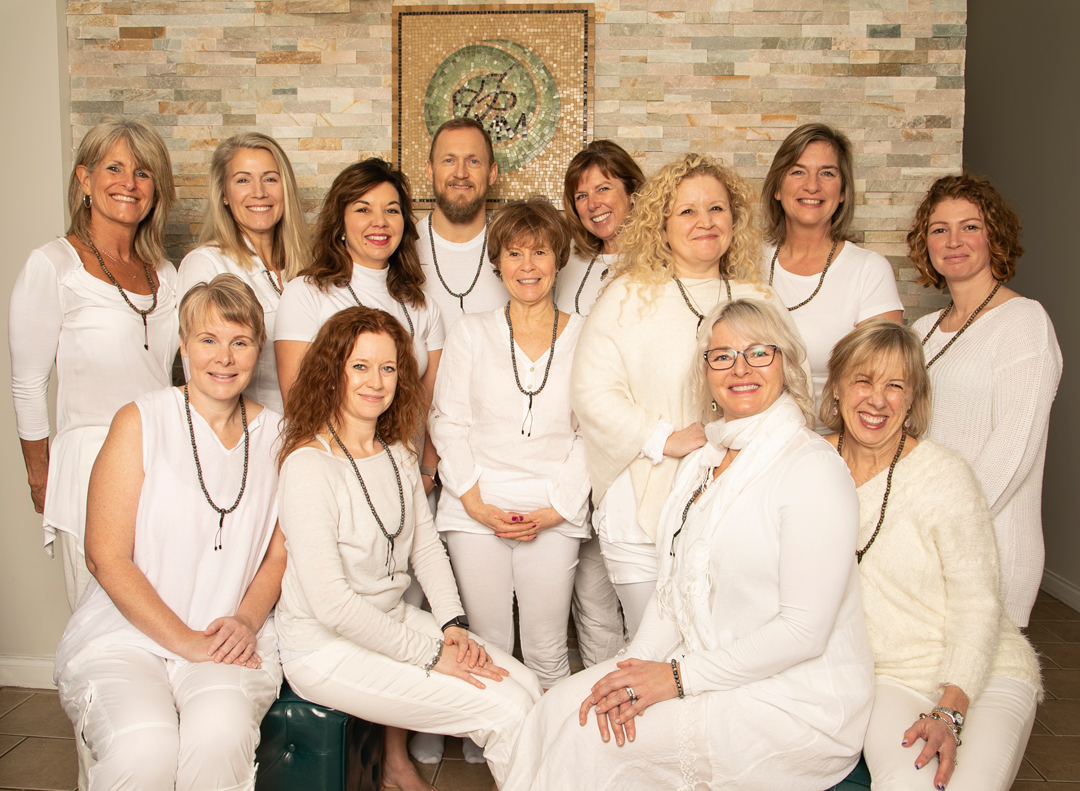 Our Registered Yoga Teachers – Graduating Class 2020

Back Row • Sue Millington • Debora Smith •
Brian Pick
• Julie Forestell • Sarah Simioni

Middle Row • Glenda O'Reilly • Judy Heissler • Sherri Browning • Angela Hennessy
Front Row • Robin Leger • Rebecca House • Teacher: Kym Riley, E-RYT • Deborah McKinney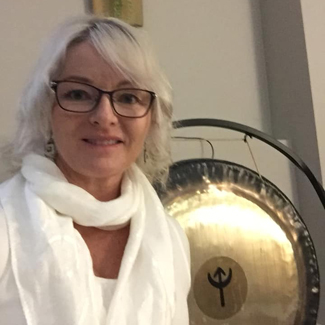 Kym Riley is an Experienced Registered Yoga Teacher, Owner of Mindful Movements Yoga School and Mindful Movements Studio.
Kym cultivated her love of movement and body discipline at an early age. Years of competitive gymnastics, fitness camps and a variety of individual and team sports inspired her direction for the future. After acquiring a BSSc Degree from the University of Ottawa with a concentration in recreation and leisure studies, Kym began her career in the health and fitness industry. She is the owner and inspiration behind Mindful Movements Studio as well as building the most amazing Mindful Movements Community. Her love of yoga and teaching merged beautifully with the creation of The Mindful Movements Yoga School. Kym thrives in an educational and mindful environment and is generous in sharing her knowledge with others so they can use their new skills to enhance their own practice or share them with their students.
If you are considering Yoga Teacher Training but just not sure if you can rise to the challenge? Kym can help. She has a way of empowering her students and encouraging them to do what even they aren't certain they can accomplish. If you have questions reach out to Kym. She will be able to answer your questions, address your concerns and guide you so you make the decision that is right for you and your journey.
"My greatest reward to seeing my students succeed. My greatest gift is to be asked to guide them on their journey." Namaste, Kym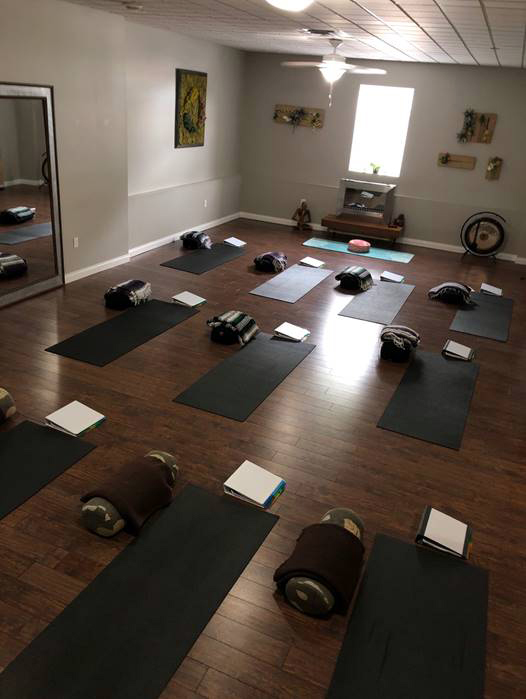 A Sacred Space for Learning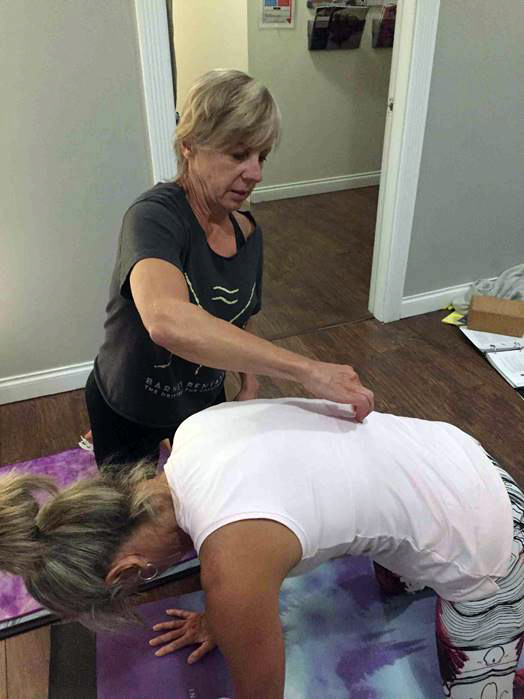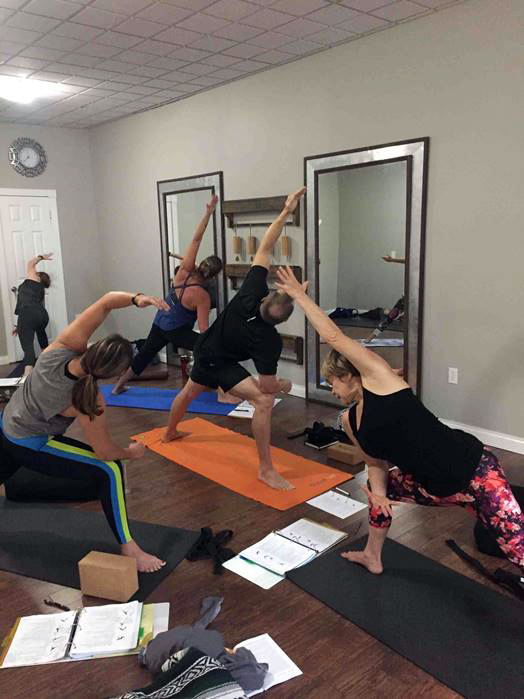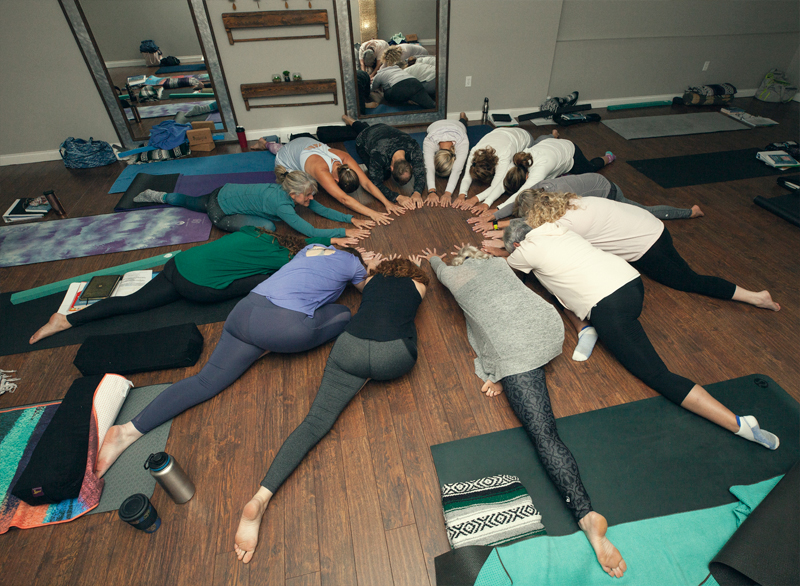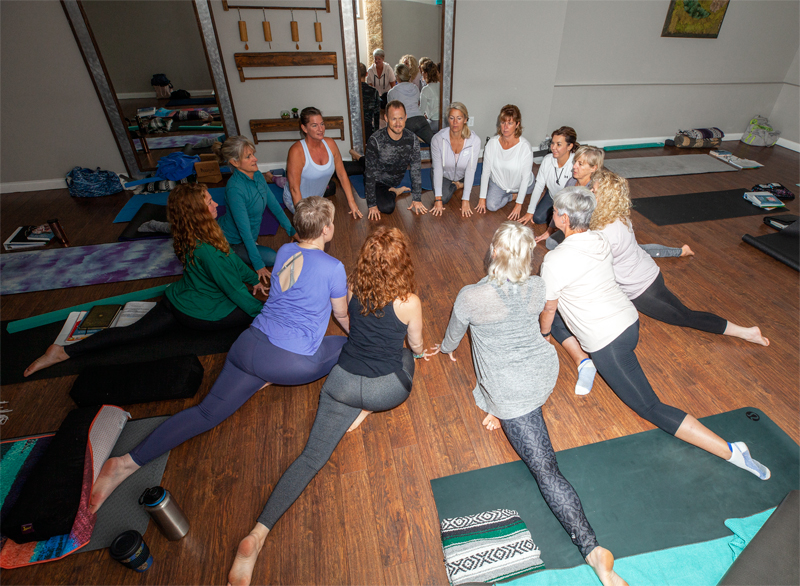 Coming Together as a Group
Future Teachers Moving Mindfully…
Kym Riley E-RYT invites you to join a group of like-minded individuals who want to learn, grow and expand their yoga practice. It is your choice to use your knowledge for your individual practice or share your teaching with others once you become a Registered Yoga Teacher.
Mindful Movements Yoga School offers The Ambassador Yoga Teacher Training which is a 200 Hour Yoga Alliance registered program.
The training hours have been broken down into four modules, each of which contain all the fundamental elements required for your certification and registration with Yoga Alliance as a Registered Yoga Teacher 200 (RYT 200).
4 x 50 Hour Modules = 200 Hour Training   (See below for the descriptions of the four modules included in your training.)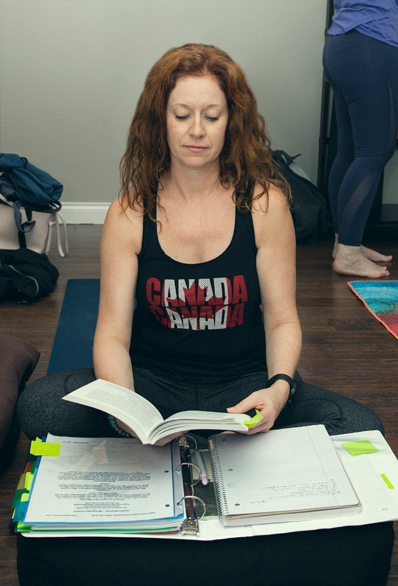 Resources You Will Receive…
As part of your tuition you will receive the Ambassador Yoga 200 HOUR YOGA TEACHER TRAINING MANUAL.
Over the course of your training you will need to purchase the following books for your training.
What Our Students are Saying…
Deciding to enroll in YTT in Mindful Movements School with Kym, was one of the best decisions I've made in some time. Regardless of your reason for wanting to join; Kym creates a warm and nurturing environment to learn more about Yoga and practice new skills. The entire experience from the first session to graduation was a joy and I feel fortunate to have such an experienced teacher to learn from and available to help me on my yoga journey.
Kym is an exemplary educator! She approaches her teaching in an unpretentious, approachable, and physiologically-grounded manner. She also fosters a communal and collaborative approach to learning. This course is an excellent tool for anyone wishing to expand and deepen their personal yoga practice or yoga teaching skills. Thank you, Kym! I learned so much and had fun doing it!
Under the direction and guidance of Kym Riley, an experienced, passionate and knowledgeable teacher, I was able to not only learn but to practice and absorb what I learned through that practice. Kym led us through theory and practice lesson plans combining and threading the two together in such a way that it all made sense. There is SO much more to yoga than the average person realizes. Kym opened my eyes to a whole new opportunity to not only incorporate yoga into my daily routine, but to be in a position to teach and share this practice with others as I journey into my next adventure as a yoga teacher. I feel equipped and prepared to begin this journey with the knowledge imparted to me.
A highlight of the training for me, was the opportunity to partner up with each of the other students in our training group. Each week we switched up and shared our practices, thoughts and training activities with these new partners or groups. This allowed for variety and an opportunity to work with different personalities… all of which opened my eyes to the solidarity the yoga community imparts, while embracing every single person's uniqueness. This was so empowering to all of the students. I started a student and ended up with 13 new friends!
Become a Yoga Teacher Today!
Evolve your practice while expanding your knowledge of yoga.
This training literally allows you to stretch your body, your mind & your potential.