NEW Program – Soaring Yogi
Coming Soon!

We are excited to introduce this program where we will be supported by a yogi sling. This yogi sling will help both support the body and also encourage more movement and expansion of the body.
Our First Workshop: Restorative Swing!
A workshop not to miss for all levels of yogi.
Register Now • Email: Kym@MindfulMovements.ca
NEW – Mindful Movements Yoga School
200 HOUR – YOGA ALLIANCE REGISTERED YOGA TEACHER TRAINING

Start Date: September 2019 (Space is limited)
Teacher: Kym Riley, E_RYT
Yoga Teacher Training is for you if you love yoga and want to …
Take a journey of self-discovery
Deepen your practice and understanding of yoga
Become involved in the yoga teaching community
Register Now • Email: Kym@MindfulMovements.ca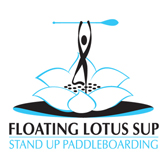 Floating Lotus SUP – Stand Up Paddleboarding
Teachers: Kym & Amber
Paddling Tour & Turns
We are super excited about this event! After a gorgeous paddle we will practice all 4 turns and go around buoys to test our skills. All levels welcome to this fun filled morning! Enjoy a Green Goddess Juice after practice.
Cost: $25 all equipment included or $15 bring your own board
Date & Time: Sun., Sept. 8th • 8:45am 75min
Please book your SUP board by emailing Kym@MindfulMovements.ca
Mindful CURVY Yoga
 
FALL SESSION: Sept. 4, – Nov., 6, 2019 (10 weeks) Wednesdays 6 – 7pm
Drop Ins Welcome
Teacher: Lisa
Have you ever wanted to deepen your practice or learn yoga in a supportive space with people whose bodies are like yours? These classes will be directed towards body affirmation, for students of all shapes and sizes. Mindful CURVY Yoga is an inclusive body positive series, designed to create safe and non judgmental classes. We will utilize props and pose instructions to ensure students have fun, while connecting with their individual level of fitness and flexibility.
Drop Ins Welcome: $20 + hst per class
Fall Session:  $175 + hst for the series (Prepaid)

Register Now • Email: Kym@MindfulMovements.ca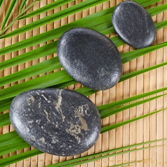 HOT Stone Restorative
Coming Soon!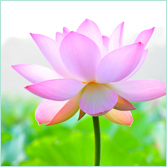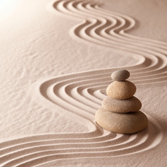 Meditation Series
Coming Soon!
Trauma Aware Yoga
Schedule a private consultation with the Trauma Aware Yoga Instructor at Mindful Movements Studio by phoning 613-968-1166 or email: lisakwarriner@gmail.com
FREE 30 minute consultation
Dr. Julie Gowthorpe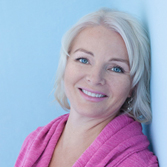 Kym Riley E-RYT
In the Moment: A Better Life through Mindful Practice
Coming Fall 2019
Teachers: Kym Riley E-RYT & Dr. Julie Gowthorpe, RSW
This workshop begins with Quinte Broadcasting Director and Belleville City Councillor Sean Kelly, welcoming the participants to the event. A mindful yoga practice will ensue, followed by a group talk session, addressing how to live a better life by incorporating physical and mental health practices into your lifestyle. We will take a short refreshment break and close the class with a Meditative yoga session.
Passholders $50 + hst
Non Passholders: $85 + hst
Register Now • Email: Kym@MindfulMovements.ca
Mindful Mini's PA Day Yoga Camp
Fridays • Sept. 27/19 • Nov. 1/19 • Nov. 29/19 • Jan. 31/20 • Apr. 3/20 • June 5/20 ( 6 – 11yrs. )
Times: 8:30am – 4:30pm
Cost: Daily $70 + hst • (Siblings Discount Available)
Teacher: Lisa
Our camp empowers children with the tools to grow into self-assured, healthy young people. Healthy snacks and art supplies are included in this camp. Professional, certified Mindful Movements' teachers will provide instruction for all camp activities.
Register Now • Email: Kym@MindfulMovements.ca
Mindful Minis & Parents Yoga Night
Fridays, Sept. 27, Oct. 25, Nov. 22, Dec. 13, 2019
Teachers: Lisa & Eric
Passholders: Adults FREE Children $5 (+ hst) per night
Non Passholders: Adults $20 Children $5 (+ hst) per night
Register Now • Email: Kym@MindfulMovements.ca
Yoga Birthday Party?
Ages: 3+ to Adults
What We Offer: 1 hour Children's Yoga & 1 hour of Party Time
Available Times: Saturdays: 11:30am or 1pm  •  Sundays: 11:30am or 1pm
Cost: $150 for up to 15 children/adults (includes Birthday Child)
Up to 25 children/adults additional $5 per child/adult
To Register for a Yoga Birthday Party • Email Kym@MindfulMovements.ca
Mindful Minis March Break Yoga Camp
March 16 – 20, 2020 • 8:30am – 4:30pm ( 6 – 11yrs. )
Teacher: Lisa
Full Week $275 + hst • Daily: $70 + hst • (Siblings Discount 25%)
Register Now • Email: Kym@MindfulMovements.ca