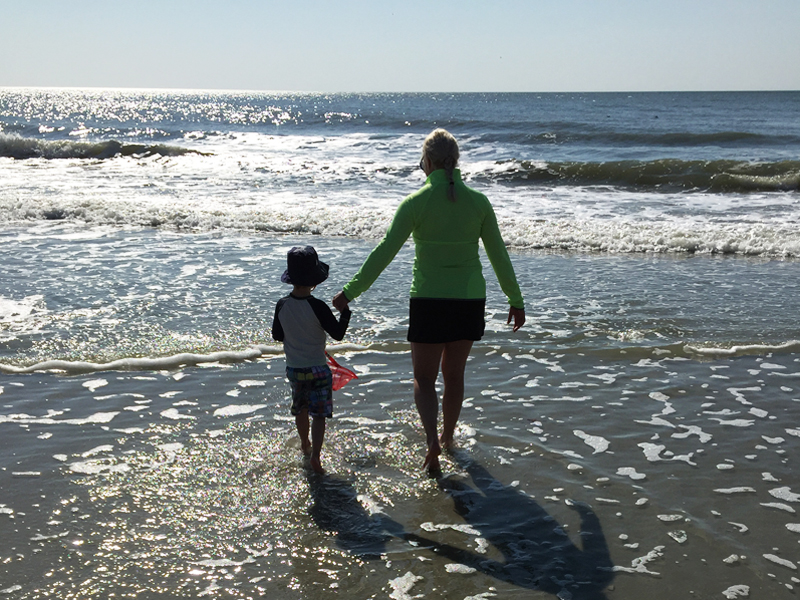 Kym
Kym Riley RYT, Fitness & Lifestyle Professional is the owner of Mindful Movements Studio in Belleville, ON. She encourages and supports all Mindful Movements' clients with their Yoga, Fitness & Lifestyle goals. She understands that life can be busy and challenging and balance is key to optimal health.
If you need guidance and/or support Kym is always ready to assist you.
more about Kym...
Kym cultivated her love of movement and body discipline at an early age. Years of participating in competitive gymnastics, fitness camps and a variety of individual and team sports inspired her direction for the future.
After acquiring a BSSc Degree from the University of Ottawa with a concentration in recreation and leisure studies, Kym began her career in the health and fitness industry.
Since 2004, Kym has been the owner and manager of Mindful Movements in Belleville. Kym offers private, semi private and small group classes at the studio, catering to all ages and fitness levels. Kym holds certifications in pilates, personal training, post rehab conditioning, and has her level 2 coaching certificate. She is a registered yoga teacher and a certified Thai yoga massage therapist.
Her classes have a logical flow to them, building her students knowledge and confidence so they always leave feeling empowered. Mindfulness is also a strong theme in any one of her classes and she always challenges her clients to reach their full potential. Her greatest reward is to see her clients succeed. Kym welcomes you to the studio and on your destination to wellness.
Are looking for the perfect trainer to help you with your individual needs? If so, feel free to contact me and I will be happy to connect you with the right person at Mindful Movements in the County.
Namaste,
Kym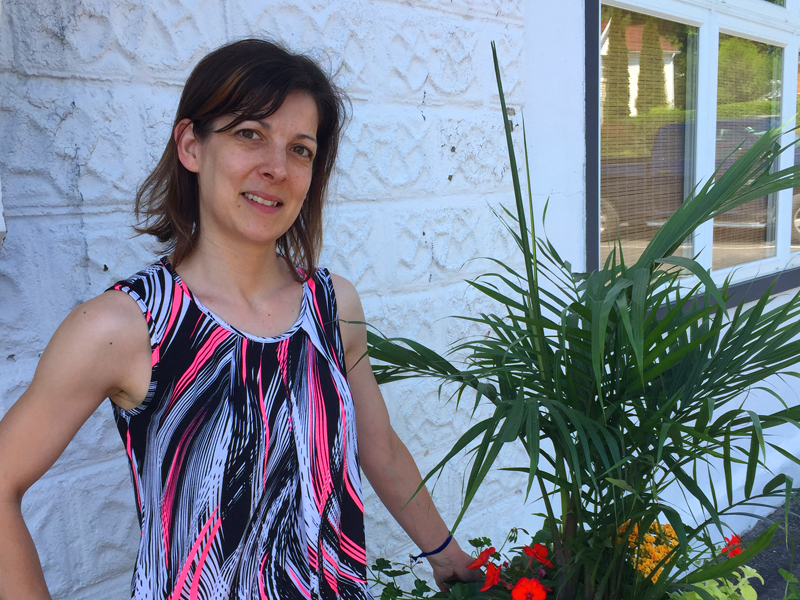 Nicole
Nicole is a graduate of Loyalist College's Fitness and Health Diploma program where she received a nationally recognized personal training certification through CSEP, "the gold standard in exercise science and personal training".
She enjoys using a variety of training styles to help her clients achieve their goals, keeping each session exciting, challenging and innovative.
more about Nicole...
Nicole tailors each session to her client's individual needs and fitness levels. She also possesses a "Yoga for Exercise" certificate, which allows her to provide private and semi private yoga instruction that's great for beginners looking to strengthen their practise before beginning classes.
Nicole brings something new to the studio called "Therapeutic Touch". Therapeutic Touch is an energy field modality that is a contemporary interpretation of several ancient healing practices. Therapeutic Touch allows Nicole to re-balance her client's energy field to enhance their body's natural healing process, reducing stress and anxiety.
Michelle
Michelle's passion lies in health and wellness through fitness and nutrition. She feels fortunate to be a member of the Mindful Movements' team of teachers who are committed to helping people on their journey to improving their quality of life.
Michelle believes in providing clients with core concepts that encourage them to reach their fitness goals.
more about Michelle...
She aims to empower clients in all aspects of their lives. Michelle integrates a sense of COMPASSION and understanding into clients' sessions, allowing them to reach challenges they never thought possible.
In the spirit of INTEGRITY most people begin a fitness program with much ambition, only to get discouraged or give up when the going gets tough. Michelle helps clients recognize the value of realistic small steps and provides an honest perspective at every part of the journey, enabling clients to find within themselves, the strength they always had.
Michelle instills in clients the importance of living a life that is in BALANCE, by allowing rest and recovery to renew vital capacity and by making choices nutritionally that support clients thriving with abundance and energy. She also believes EDUCATION as a priority in the pursuit of fitness and health goals by dispelling myths and misconceptions that cause distraction and false hopes.Each client is acknowledged as a valuable individual to be treated with RESPECT and DIGNITY, creating an environment where each new challenge is faced with GRACE and WISDOM.
Michelle acknowledges that all obstacles along the journey to health and wellness are valuable tools in expanding our awareness of living a healthy, fulfilling life!
Eric
Eric discovered Yoga in 2011 and it has become the largest aspect of his life. Eric truly loves being a student of this practice and is often reading, listening and asking questions to continue to learn more. His personal practice and training is Ashtanga-Vinyasa based, although he has…
more about Eric...
…practiced a variety of lineages, from Kundalini Yoga to Bikram, and everything between.
He prefers a rigorous asana, challenging the mind to find stillness and the body, effortless, in the discomforts. His teachings resemble his own practice, although he understands the importance of a slow and gentle asana practice as well. Eric's appreciation for the yogic philosophy is passed on through his teachings, encouraging students to maintain an open mind to all of what the incredible practice has to offer. Eric is a registered 200-hr Yoga Alliance Ashtanga-Vinyasa teacher; he completed his training with Erin Evans of the Bija Yoga School.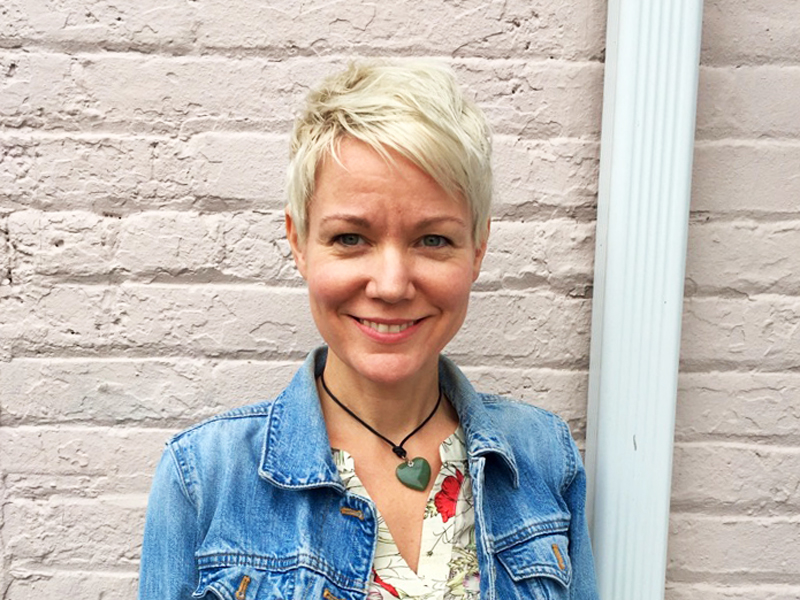 Robyn
Meet Robyn! Mom, stylist, salon owner, environmental technologist, and most recently… Certified Yoga Instructor! Being a new member of the Mindful Movements' team is both exciting and challenging. It is inspiring to grow and learn among such authentic Yogis and trainers.
more about Robyn...
I look forward to working with the students. I have been practicing along with them for so many years. It's lovely to be able to do so.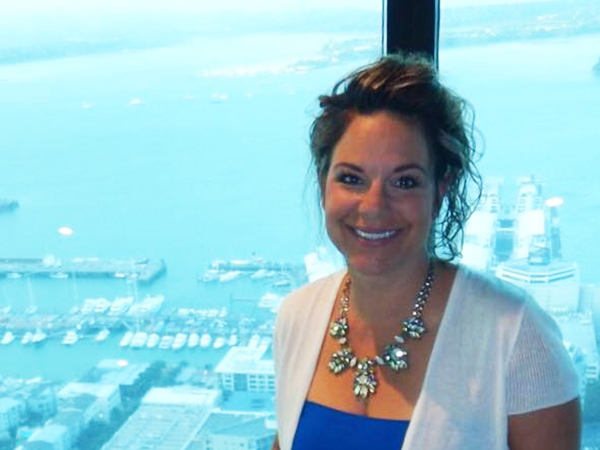 Lisa
I believe yoga can calm the mind and the soul. Yoga creates a safe space to which students can connect with their inner breath and increase body awareness, while enjoying exercise and learning skills to achieve a healthy "off the mat" experience.
more about Lisa...
I am a RYT200 and Certified Trauma Informed Yoga Teacher and a personal trainer, specializing in Senior Fitness. I hold a degree in Psychology,  trainer certifications in PTSD, Vicarious Trauma, Compassion Fatigue and Workplace Burnout; assisting those who work in helping professions that are exposed to secondary trauma. I have extensive professional experience with primary trauma; domestic violence, sexual assault, grief and loss, to which individual yoga classes be an option for those wishing private practice.
Over the last 29 years, I have worked in social services fields, as an advocate, educator and front line service provider, assisting victims of crime and tragic circumstance. Providing crisis support, immediate intervention and teaching people has always been my passion. It is my sincere desire to take those skills and transform them to a practice that assists people in high stress life styles, helping them calm the mind.
Mindful Movements studio has given me the opportunity to explore my passion for helping people through the modality of yoga. My classes will use yoga, mediation, visualization and other wellness tools to empower people to see that they have a choice in how they react to the external pressures they come against.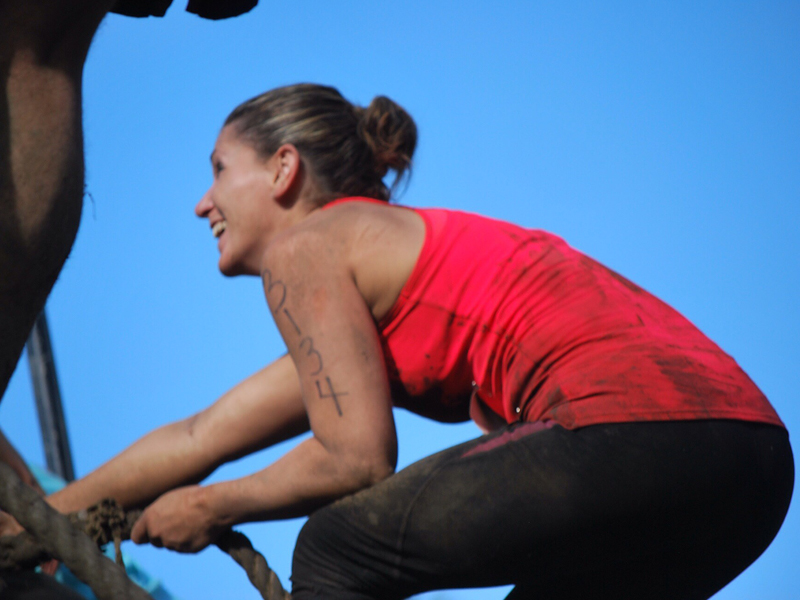 Angela
Hi I'm Angela! After having my first child 14 years ago I joined the Mindful Movements' Community and fell in love with healthy living. It made such an impact on my life that I knew I needed to share the joy with others. My focus is on creating lasting change through building new habits…
more about Angela...
…that fit your lifestyle. I am now a Certified Nutritional Coach and Certified CanFit Personal Trainer. I believe Transformation is not in the future, it's in the now! It's making that one small decision to try something new and do something differently everyday. It's all of those small choices that make for lasting change. I am excited to meet with you and joining you on your journey!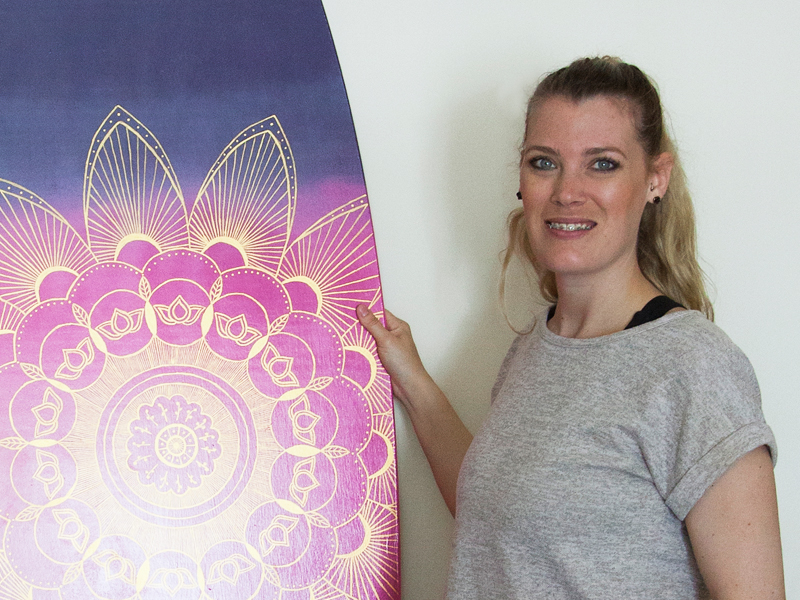 Amber
This will be my second year working with Kym on the water and we're excited to see everyone out for some Stand Up Paddleboarding lessons and activities! I am a registered massage therapist at Mindful Movements Studio and understand the importance of staying active.
more about Amber...
SUPing is one of my favourite past times and am thrilled to be teaching you proper form and skills on the board so you can get the most from your paddling experience!
I've been SUPing now for almost 5 years and can't get enough of the serene yet physical practice. This is a great workout for the whole body and helps improve balance and build confidence on and off the water!
Challenging yourself with something new is the best medicine for staying young. So get outside and come check us out! I look forward to seeing everyone out this summer!
Amber Lynn Irwin R.M.T
Mike
Mike Scott RMT graduated from the Algonquin College Massage Therapy program in 2007.
While in school, Mike worked at a specialty running store in Ottawa and acquired a special interest in assessing and treating running injuries and imbalances.
more about Mike...
Mike continues his interest to this day, helping runner's pre and post-race. Mike is also a Personal Trainer at Mindful Movements Studio, helping his clients to improve postural imbalances, increase endurance and strength for activities of daily living/sports and to maintain or improve mobility.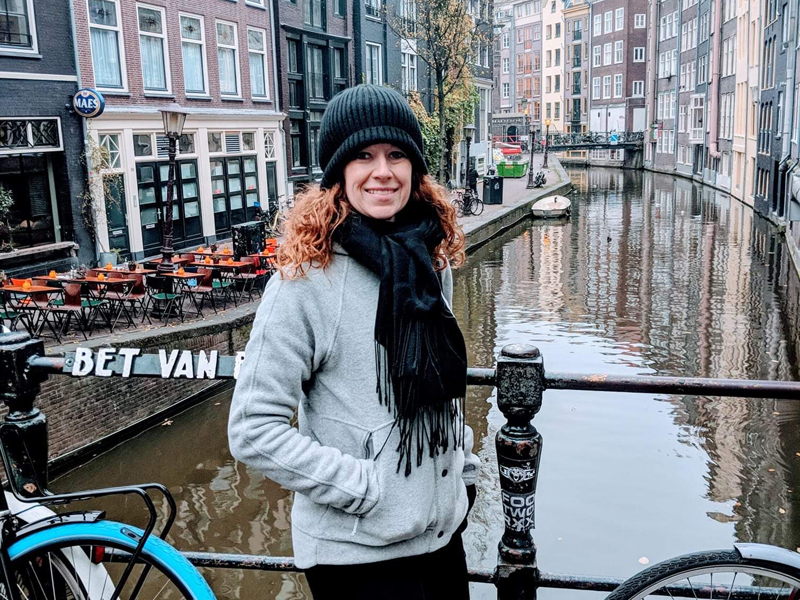 Rebecca
Rebecca is a recent graduate of the Mindful Movements Yoga School and is very excited to begin her teaching journey with the Mindful Movements community. Yoga has been interwoven in Rebecca's life for almost twenty years helping her through injuries, pre-natal care, post-natal care and as a necessary tool in everyday life.
more about Rebecca...
Moving to Prince Edward County four years ago provided Rebecca the opportunity to focus on her own eclectic yoga journey leading to this exciting new path. She hopes her experiences will help others achieve a sense of peace, calm and strength in today's world. As a parent of three children when Rebecca is not being a taxi service, she is an avid traveller, sometimes writer/marketing professional, once in awhile on a stage and a complete supporter of living one's most creative life.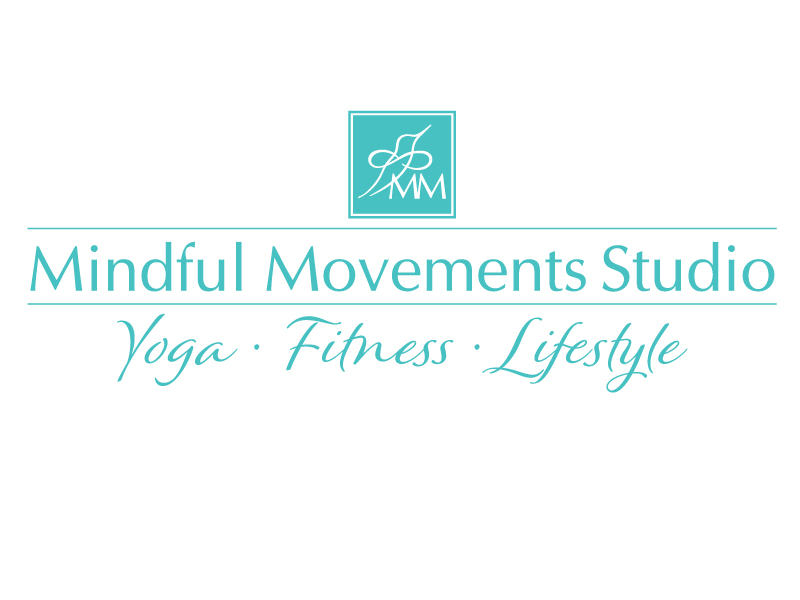 Our Teachers & Therapists
At Mindful Movements Studio we provide you with registered yoga teachers, certified personal trainers and skilled therapists who care deeply about the services they provide. They put so much of themselves into the variety of services they offer you. They do this because they care about what they do and they want to help you achieve your goals in a fun and productive way.
For a new and wonderful experience try our Mindful Yoga Treatments, join us today!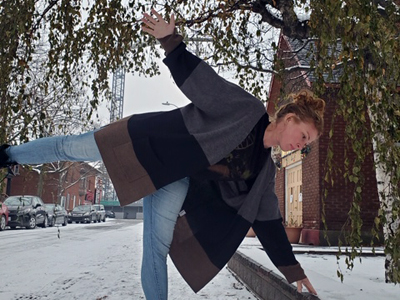 Angie
Angie is a recent graduate of our Mindful Movements Yoga Teacher Training Program. She is honoured to be a new member of the Mindful Movements' team and to share a practice she is so passionate about.
Having a Human Services diploma (St. Lawrence College), Yoga perfectly compliments her desire to serve others.
more about Angie...
Angie travelled Canada playing competitive rugby and soccer in her youth. As a young adult, she facilitated climbing and team building activities as a high ropes instructor. Empowering youth to pursue new experiences, and develop self confidence through trust and 'Challenge by choice' motivation.
As a mother of 2 young busy boys, she believes self care is imperative and invaluable to model for her family and community. Gardening, biking, snowboarding, fishing and exploring are among some of her favourite activities.
"Every individual should inject play into their life and prioritize it. Make time for it, because it will infuse you with vitality and sustain you through life's challenges. Yoga is a universal system of self care for Every Body! Only requirements; your intention and breath. That's a beautiful thing. Looking forward to connecting with you and sharing a practice that creates awareness, space and release".
Don't Be Shy. Get In Touch.
If you are interested in our classes, personal training or Mindful Body Treatments, send us an inquiry and we will get back to you as soon as we can!